Why Keg Beer?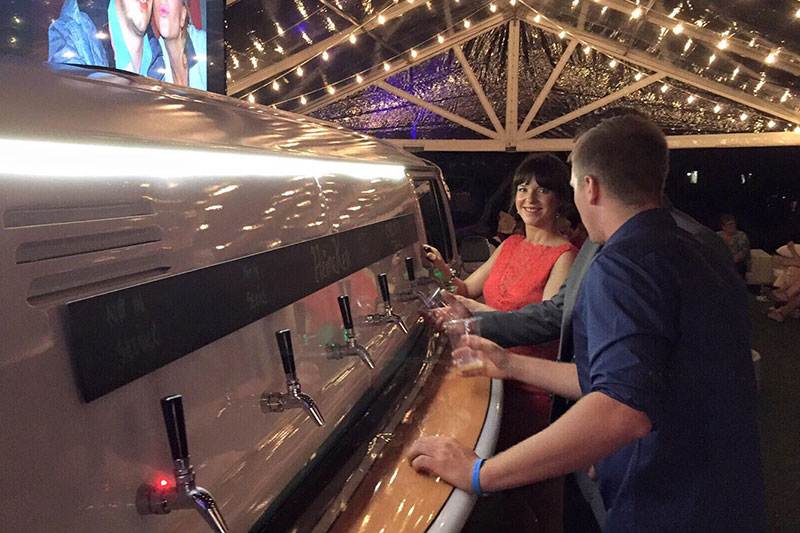 A major benefit to draft, keg beverages is that there is no mess! Not only that, but guests will be drinking top quality beverages from glasses rather than cans or bottles.
With much less waste, the party stays looking clean and stylish throughout the event as people tend to refill instead of simply leaving empties lying about, reducing beverage waste.
1 keg equates to about 150 bottles or over 6 cartons of empty bottles going to landfill, therefore the Kombi Keg also plays a part in minimizing waste.
Keg Based Drinks
Beer – any brand
Cider
White Wine (limited range)
Red Wine (limited range)
Pre-Mix Drinks
Jim Beam and Coke
Rum and Coke
Gin and Tonic
Vodka Lime & Soda
Still water
Sparkling water
Soft drinks
Juice
Coconut water
Kombucha
Iced tea
Lucozade
Red Bull
Powerade
Organic Lemonade
Ginger Beer
There is no limit to the types of drinks Kombi Keg can serve.
The Concept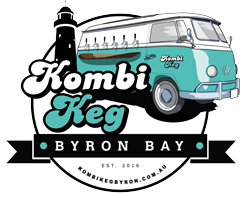 We provide the Kombi, deliver the icy cold kegs, the makings of a perfect event – all you have to do is tell us the location.
Kombi Keg is fitted with 6 beer taps and a chilled boot for wine and soft drinks. The roof is fitted with a TV to display your choice of media and has LED lights for added affect.
Our team can be on hand to pour for you, or you can let your guests help themselves. And once the party is over, we just pack up and drive out. It's that simple.
Interested?
For all Byron Bay Region enquiries please complete the contact form.
For all other all other regions please
click here.